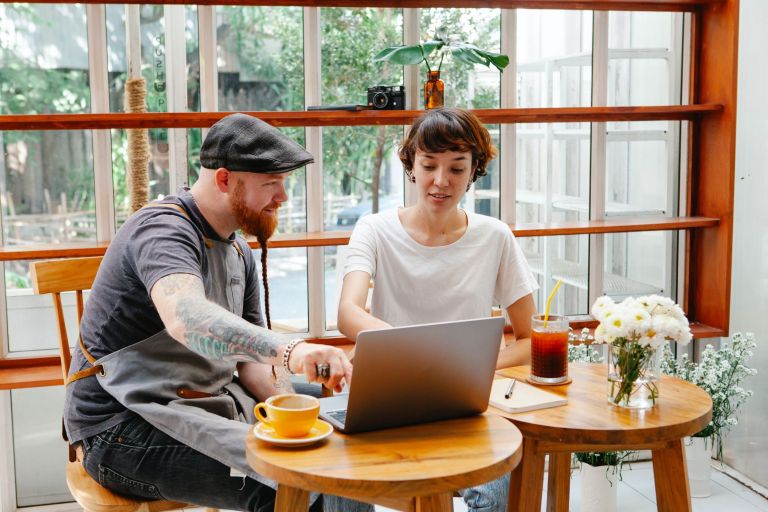 You're invited to join the hospitality community for Healthy Mind Menu's monthly group support sessions. 
These sessions help hospitality staff focus on resilience, deal with change and navigate their way to mental well-being. 
Each session is designed to give hospitality workers and employers practical tools they can implement immediately to create a safe space that invites conversation rather than confrontation. 
This is a place where we can share ideas and find solutions from others in the hospitality industry regarding mental health awareness.
Current Series: Create Your Very Own Healthy Mind Menu! 
The Healthy Mind Menu and Pyramid have been designed to help improve awareness, provide resources and promote wellness and the development of more collaborative workplaces with mental health in mind.
The key elements that make up the Healthy Mind Pyramid are Sleep, Nutrition, Connectedness, Physical Activity and Downtime.
Discover how the Healthy Mind Pyramid can boost your mood, and energy levels and improve the quality of your life.
Session 1: DOWNTIME – Mindfulness techniques to unwind. Thursday 28th July, 3:00pm- 3:45pm
Session 2: PHYSICAL ACTIVITY – How to get inspired to exercise. Thursday 18th August, 3:00pm- 3:45pm
Session 3: CONNECTEDNESS – How to create and maintain meaningful connections. Thursday 15th September, 3:00pm- 3:45pm
Session 4: NUTRITION – Holistic nutrition to support well-being. Thursday 13th October, 3:00pm- 3:45pm
Session 5: SLEEP – Sleep strategies for hospitality workers. Thursday 10th November. 3:00pm- 3:45pm
Register for Online Support Sessions
Join our healthy hospo family for free monthly group support sessions!
Review Support Sessions on Youtube
Subscribe to the Healthy Mind Menu Youtube channel and receive our monthly support videos. Perfect for those who cannot attend live or want to review and make notes.
Navigating COVID-related issues in the workplace
Create your Own Healthy Mind Menu