Back of House, Front of Mind
"Back of House, Front of Mind" is a podcast presented by Healthy Mind Menu, an industry-led initiative that aims to improve the lives and normalise conversations around mental health for those working in the hospitality industry.
Welcome, Kate & Jennifer from Foodbank WA
In this episode, we sit down with Kate O'Hara, CEO of Foodbank WA, and Jennifer Tartaglia, Manager of the Nutrition Education Team, to discuss some of the pressing issues related to food in Australia.
Foodbank is Australia's largest food relief organisation, providing food and groceries to charities and school breakfast programs in every state and territory. With a mission to fight hunger in Western Australia, Foodbank WA provides quality food to people in need and delivers food education that promotes healthy eating.
In this episode, we dive deep into the issue of food affordability and ask the question, "Why is food so expensive?" Kate and Jenny share their insights on the reasons behind the rising cost of food and how it affects, on average, 1 in 3 West Australians.
We also explore the impact of food insecurity on the mental well-being of the hospitality industry. With many people in the hospitality sector facing financial struggles, access to healthy food can be limited, leading to stress, anxiety, and other mental health issues. Kate and Jenny shed light on this often-overlooked issue and provide some practical solutions.
Join us for an insightful conversation as we discuss the challenges and opportunities in the world of food, and how we can work together to make healthy food accessible to everyone. Listen to "Back of Head, Front of Mind" now on your favourite podcast platform.
Podcast Show Notes/ Recommendations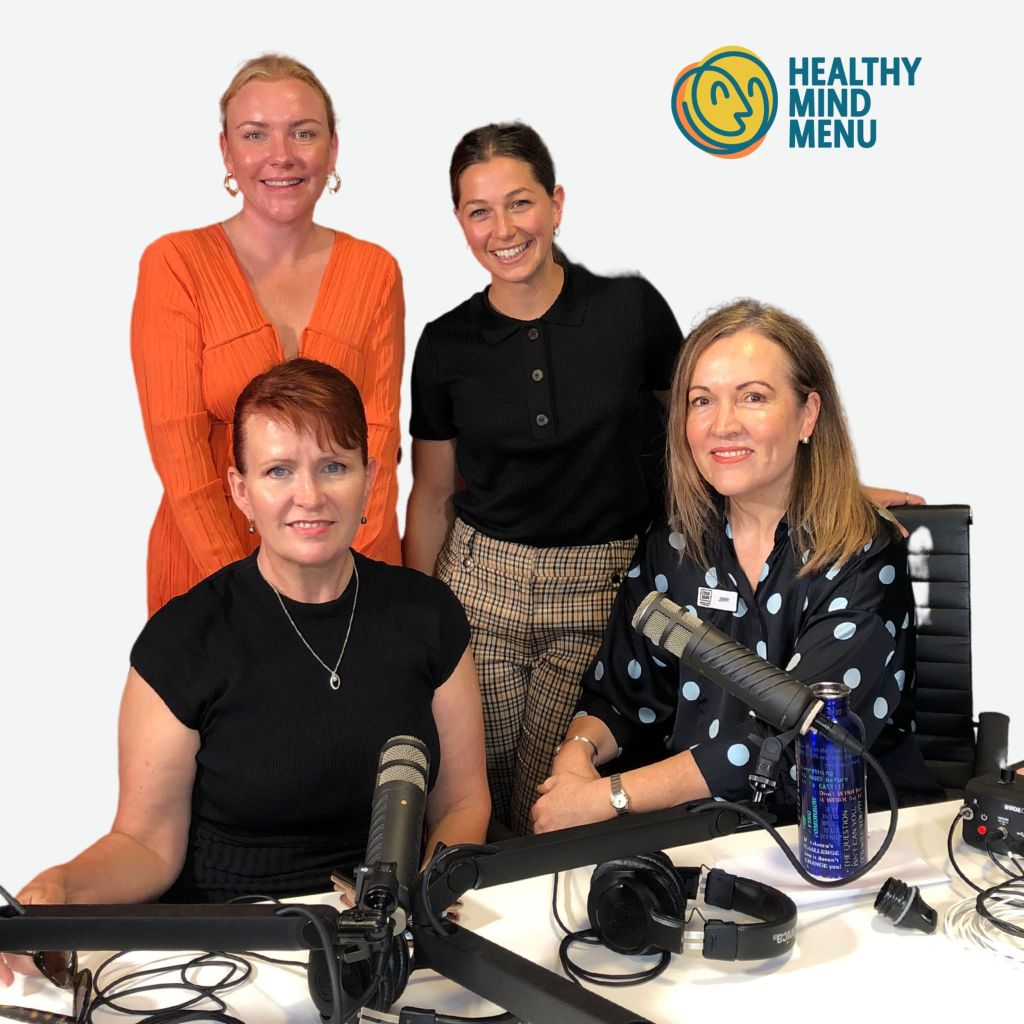 What is Foodbank?
Foodbank is a not-for-profit organisation that aims to fight hunger and food insecurity in Australia. As the largest food relief organisation in the country, Foodbank sources donated food and groceries from the food and grocery industry and distributes them to charities and community groups across Australia. These charities and community groups then provide food and groceries to individuals and families who are experiencing food insecurity.
Foodbank also runs nutrition education programs that aim to promote healthy eating habits and improve the nutrition of people who are experiencing food insecurity. These programs are run by qualified nutritionists and dietitians, and provide practical advice on how to prepare healthy meals using the food that is available to them.
Learn more about Foodbank WA.
What is food insecurity?
Food insecurity is "a situation that exists when people lack secure access to sufficient amounts of safe and nutritious food for normal growth and development and an active and healthy life" (Food and Agriculture Organisation of the United Nations). This is different from hunger, which is a sensation many of us experience often but are able to address by simply opening a cupboard or a fridge. Food insecure people do not have this luxury and cannot regularly and routinely put a meal on the table for themselves or their family.
What causes food insecurity?
Many of us face the daily pressures of rising amenity costs, including rent, mortgage repayments, and power bills. For some people, this pressure can result in tough choices such as, 'Do I pay that bill or buy food?'.
The most common reason for households experiencing food insecurity in the last 12 months was increased or high cost of living, followed by reduced or low incomes or benefits. In these situations, people are forced to choose between food and other everyday necessities.
What are the impacts of being food insecure?
Lack of food can significantly impact the quality of life. Not having enough to eat can severely impact everyday functioning and wellbeing. Food insecure Australians most commonly report lethargy or tiredness, a decline in mental health and a loss of confidence because of lack of food.
How can I get a referral and seek help?
To shop at one of the Foodbank WA branches or Mobile Foodbank you need a referral from one of our charity partners.
To get a referral for Foodbank WA please free-call The Emergency Relief and Food Access Service on 1800 979 777. It's open 9.30am – 5.00pm Monday to Friday (closed on public holidays).
The call takes about 20 minutes and you will need:
A form of identification, such as a driver's license

Your Medicare or Centrelink card
On the website, check out the 'Find Food' button for food assistance or under the Who We Help 'individuals' for more information about our nutrition education and cooking programs.
What is the food industry doing?
Foodbank works with the entire Australian food and grocery industry from farmers, wholesalers, and manufacturers to retailers to source food and groceries. In addition to food rescue, food, and grocery companies and retailers make food/grocery donations to Foodbank as part of their commitment to corporate social responsibility. Many companies choose to make regular donations by increasing their production run or drawing straight from inventory in order to ensure that their product is consistently available to charities. They may also make special one-off donations at the time of natural disasters.
In addition, in an innovative and world-leading foodbanking program, Foodbank also collaborates with suppliers, manufacturers and transporters to proactively manufacture key staple foods to ensure that these are available year-round.
If you enjoyed the content in this podcast please subscribe, like and share with your local community.
Let's make sure mental health is always on the menu!