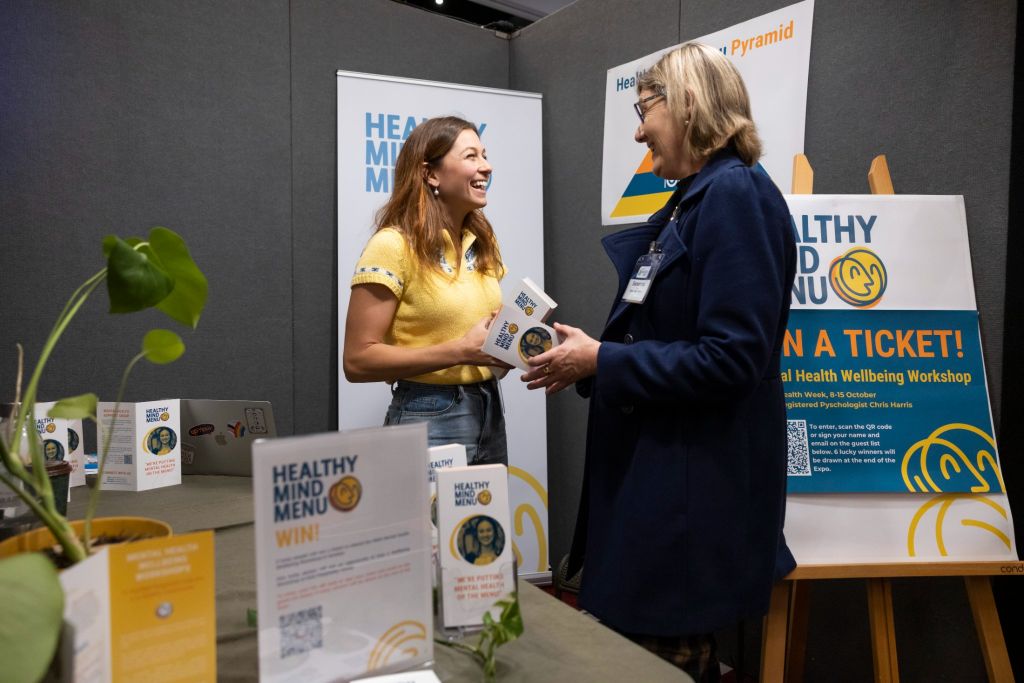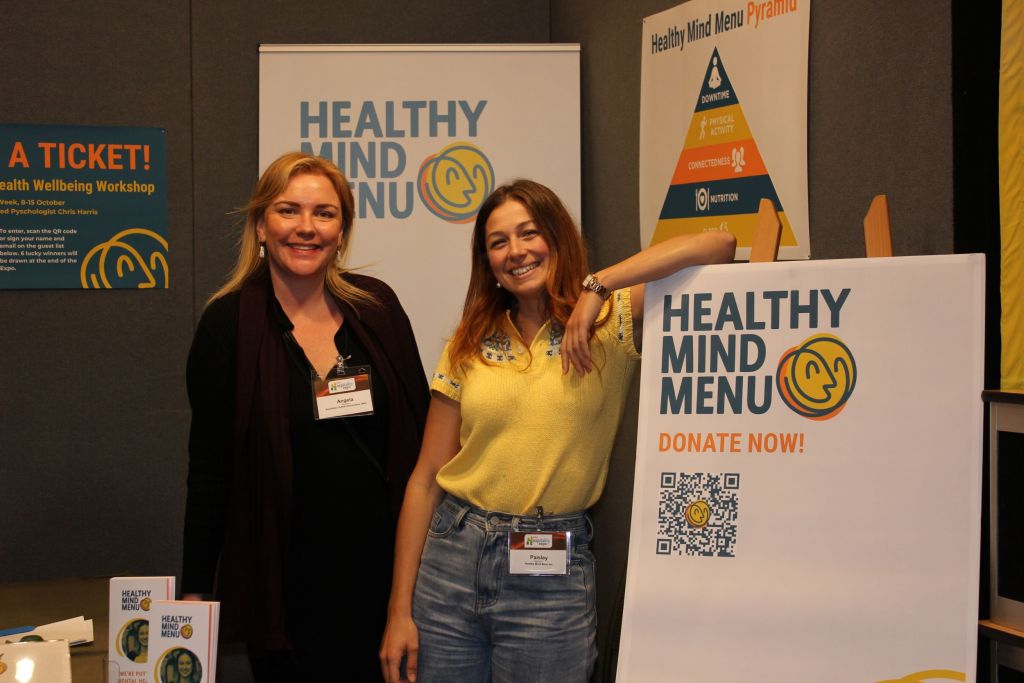 Healthy Mind Menu Manager, Angela and Coordinator, Paisley attended the AHA Hospitality Expo on the 28th and 29th of June. It was an energetic couple of days connecting with like-minded individuals within the Hospo community.
Thank you to all who came to visit our booth to say hello, share stories and explore our services. We are delighted by the amount of support and interest in our Mental Health Wellbeing Workshop and free online support services. It's genuinely great to see business owners, hospo workers and industry leaders raising awareness of mental health in hospitality.
During Expo, we ran a competition for 6 lucky winners to attend our Mental Health Wellbeing Workshop held during Mental Health Week in October.
The Lucky Winners are Jamie Puls, Sian Bithell, Samantha Tarling, Simon Thai, Hilton Davidow and Nadia Owen. Winners will be emailed workshop details and tickets separately.